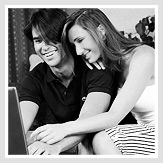 We make no excuses for our hard line policy where membership is concerned. To be eligible for membership you must be:
Over 18
University Graduated
Affluent
In addition to the above you must be free from any criminal convictions. All memberships are subject to a telephone interview, comprehensive background check, and are granted entirely on the discretion of our team. Applications are normally via invitation only from existing members, however if you would like to submit an application "en spec" then please send an e-mail to info@elitesociety.net. The e-mail should contain your name, age, occupation, and a brief statement as to your suitability for inclusion in our membership.